KATIE GORDON OF BRINNINGTON: This is the winner of the raffle prize in December 2011. Congratulations Katie! May you have many happy hours getting to know your lovely ipad 2 with wifi and 3g! Photos were taken in Brinnington library.
MAUREEN COLLIER-WOODS: Congratulations on finding the bears name:
NORMAN.
May you have many happy years with him!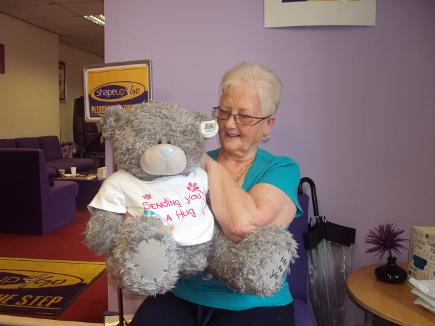 JAN EDWARDS is the winner of the sweet treat! She put down 200 and the actual number was 201! Congratulations Jan! May you have a great feast!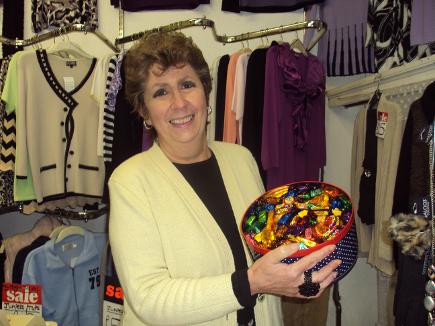 VICKY LATHAM has correctly chosen the right name for the lovely rabbit! Her name is LEONA! Many Congratulations, Vicky! She has given lovely Leona to her baby niece, and am sure they will have lots of fun together!
This is Adam Pearsall the volunteer who witnessed how many lengths I did for my sponsored swim. Many Thanks to Adam.
Here is the New Apple Laptop Winner: Lydia Mikes! She had the winning Ticket: 264.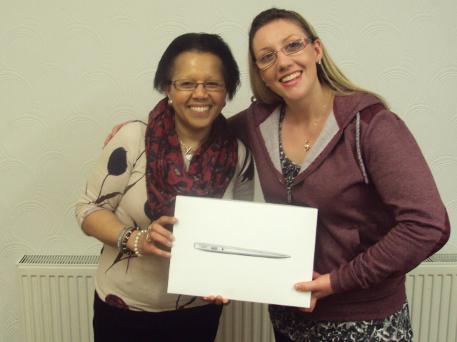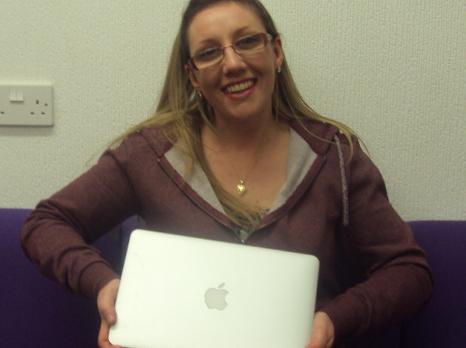 ALMA LODGE CHRISTMAS PARTY
The Christmas Party held on November 23rd 2013 was the first one for this charity and although turnout was small due to other events clashing with the date of this one, it was nonetheless most enjoyable. Alma Lodge in Stockport provided exquisite food and exemplary service. Jeremy Mansfield and his partner, Emma (who interpreted for deaf people) came along to do some magic and the tricks were amazing!!! He gave magic as we arrived in the foyer and then some more tricks as he went round the tables, before the main course was served. Many thanks to Jeremy and Emma. Raffle prizes were won by quite a few people and some good prizes were taken home. Thankyou very much to all who attended, especially those from Wales and the South!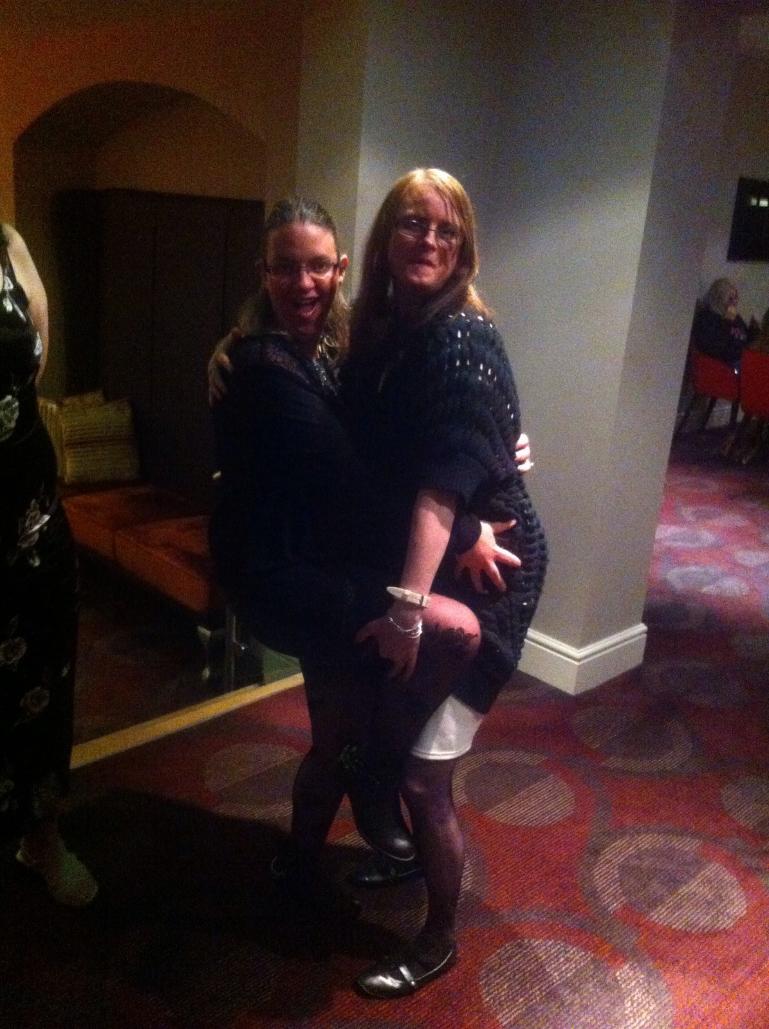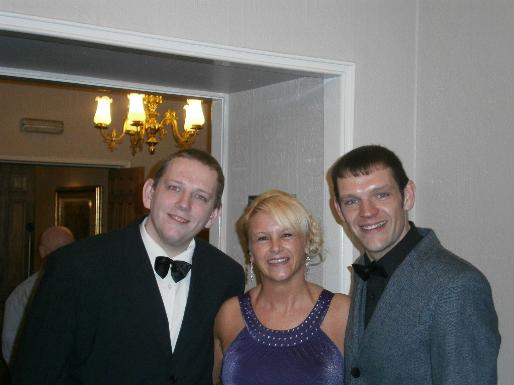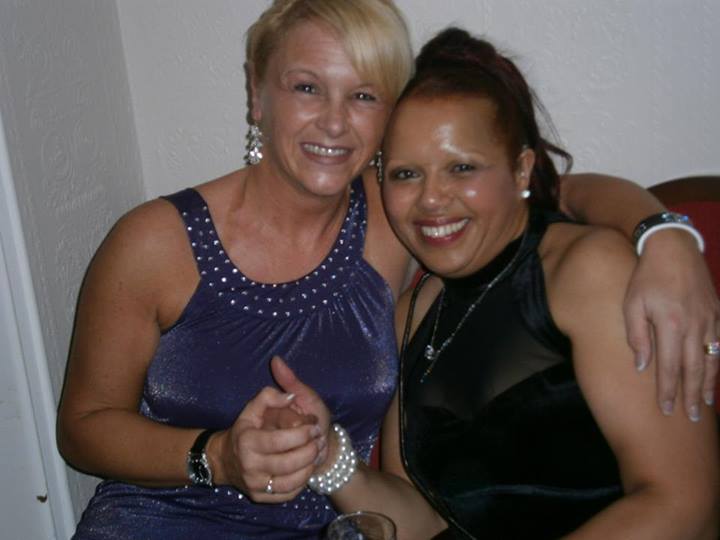 ME & JAN, WITH HER RAFFLE PRIZE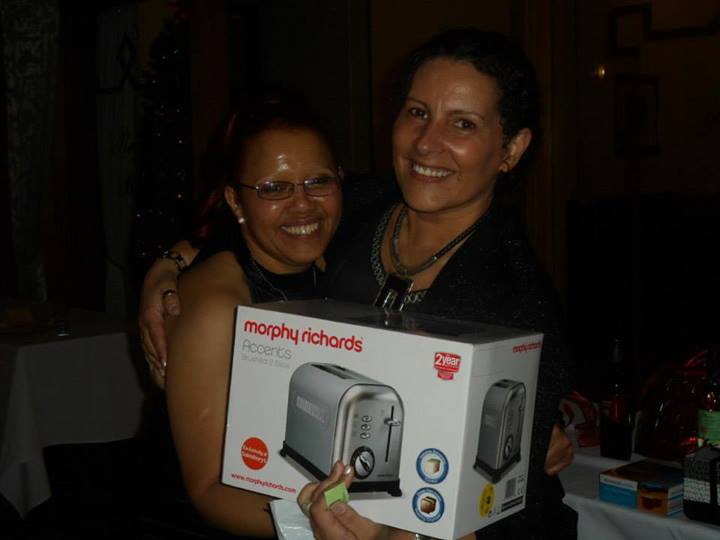 PHILIP BRIDGE LOOKING DAPPER!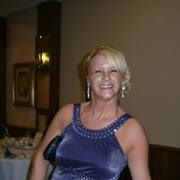 JAN JONES, GARY COOPER & EMMA BARRETT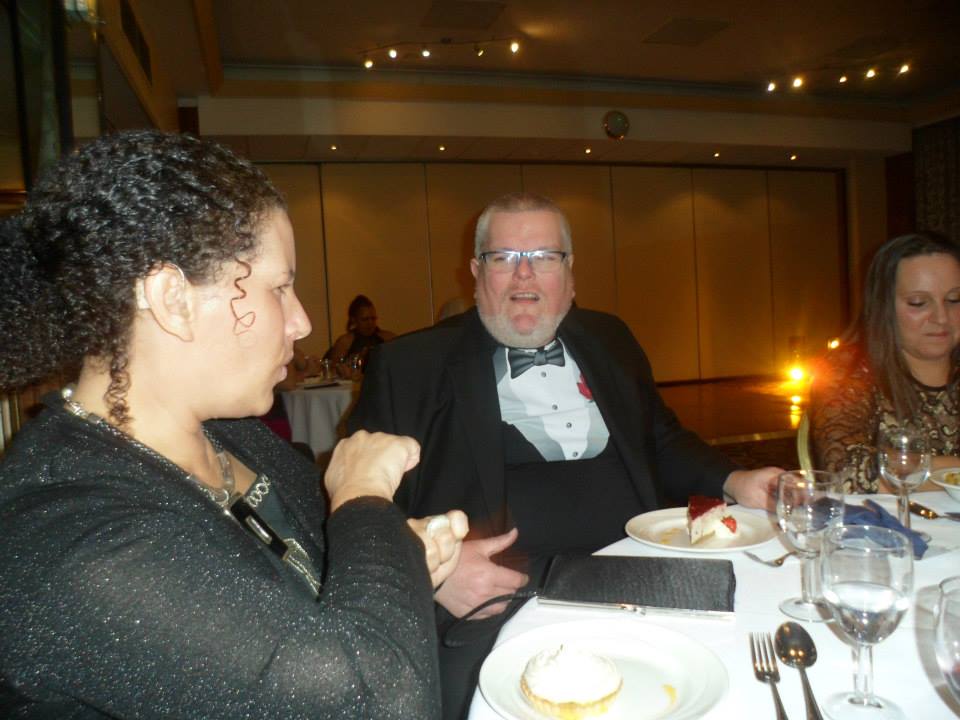 CLINTON LOMAS & PAMELA ASPIN
A LOVELY SMILING LAURA ATKINS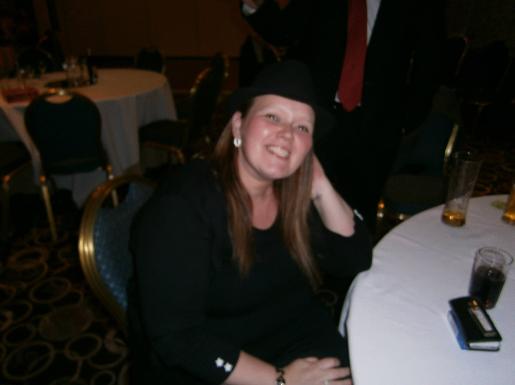 MARK, TRACY,JEREMY (THE MAGICIAN) & JANET BROWN.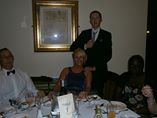 STEVEN LOGAN, ALAN SUTCLIFFE, LINDA SUTCLIFFE & PAUL NORMAN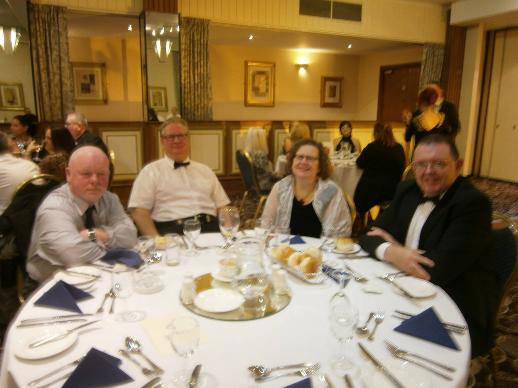 NORMAN SLESSOR, BILL WOODWARD, BARRY HINCKLEY, JOHN NORBURN, JON SHEFFIELD & PETER HARRISON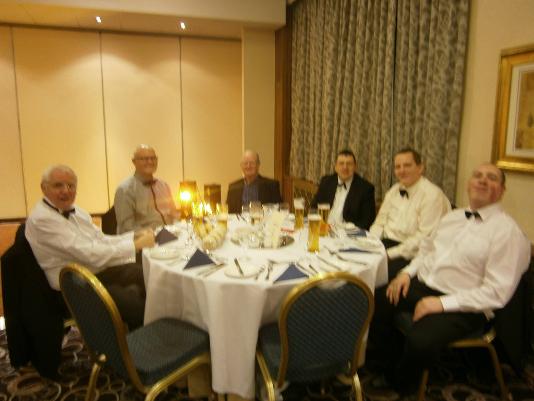 JAN & gARY NICKING HER NOSH!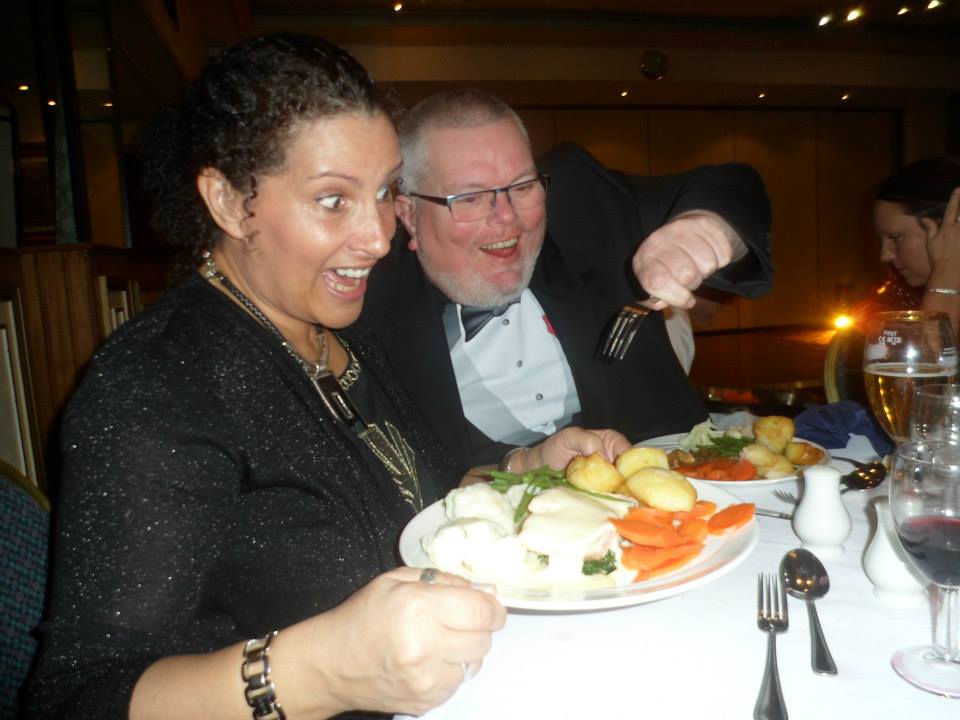 MARK, PAMELA, TRACY, JANET, SARAH & GARY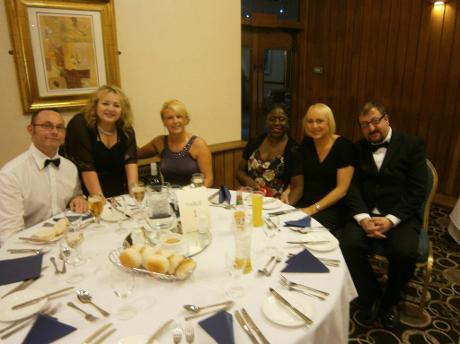 LAURA, ANGELA, JOHN, MARIA, JAN, GARY, EMMA & DAVID
SHERRI, LOUISE, TRACY, KATHY, ME & TRACY. JEREMY & EMMA AT THE BACK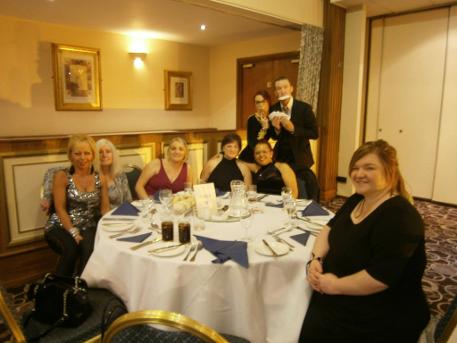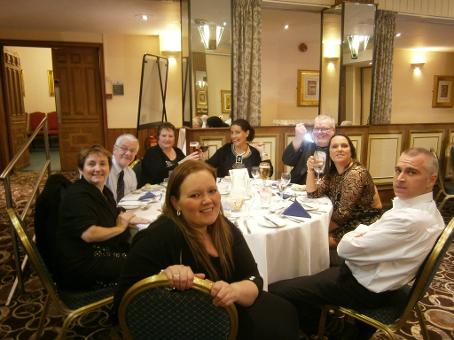 MARIA & JAN (WOW, LOVELY DINNER!)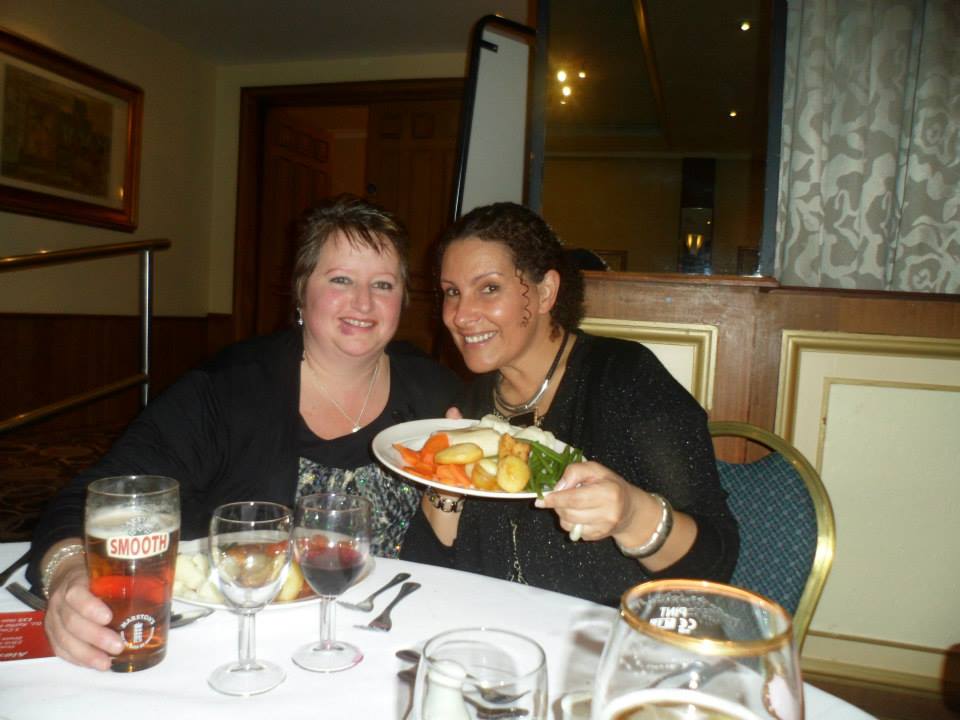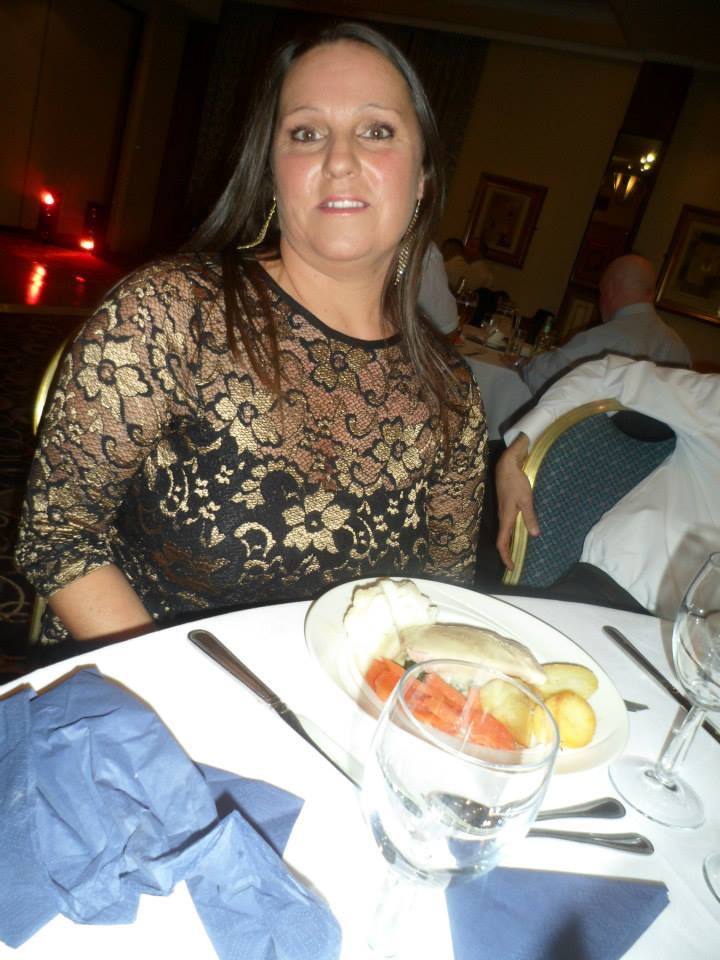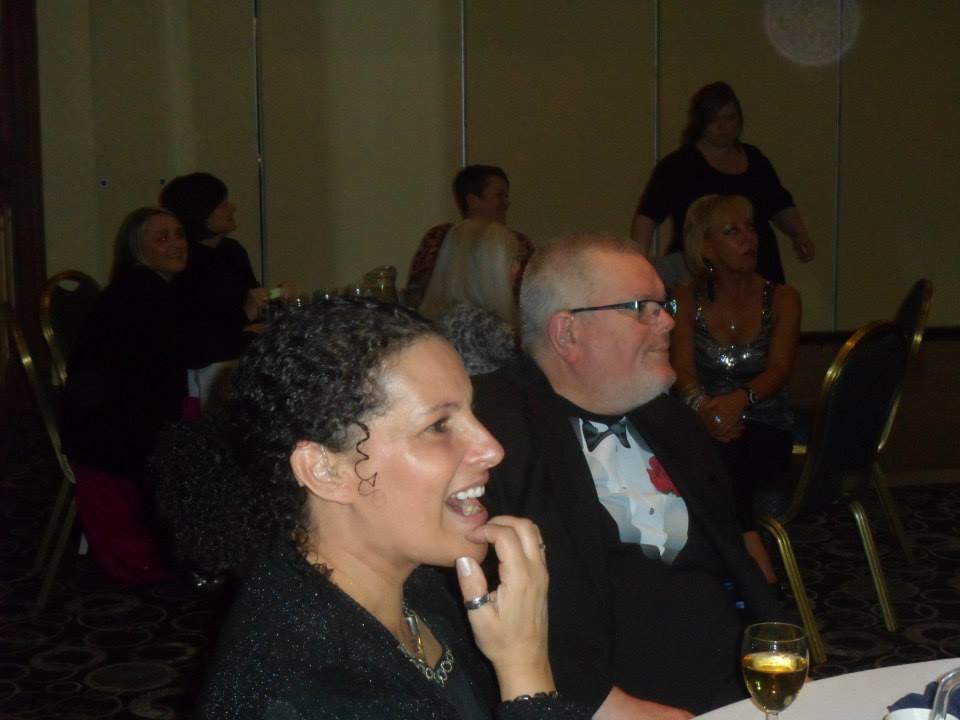 LAURA & ANGELA SNUGGLE UP!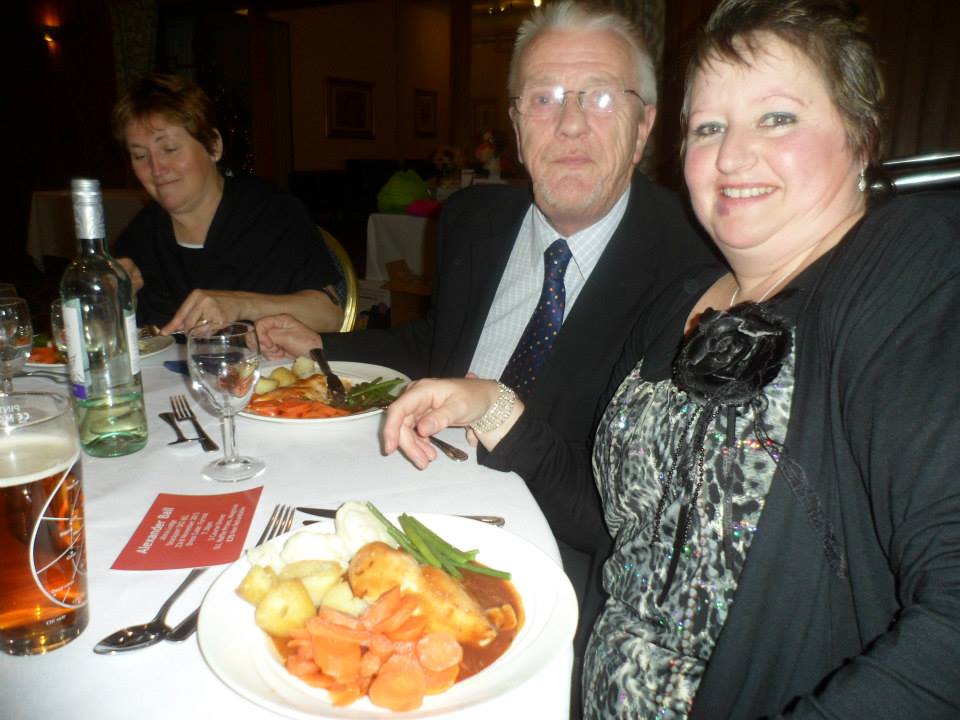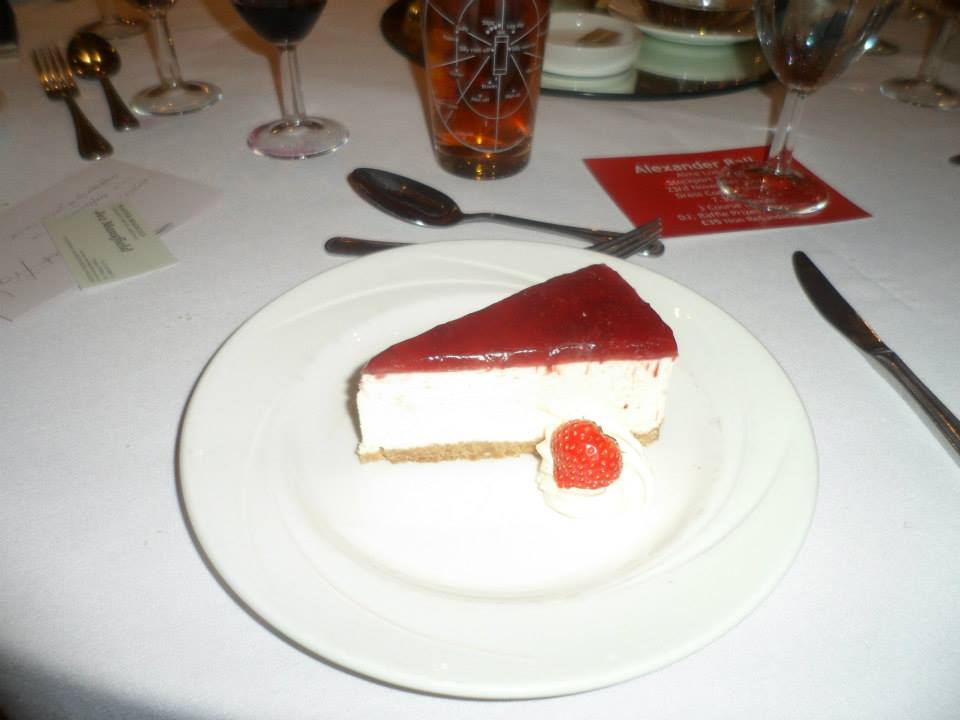 BINGO TICKETS BEING CALLED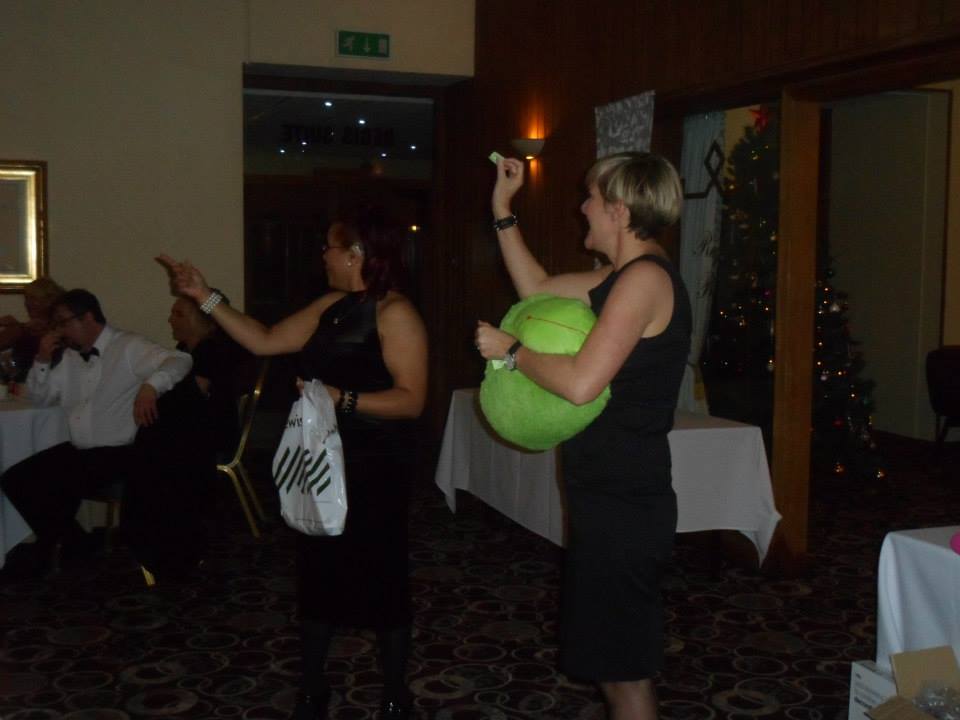 BILL WATCHING ME DO THE RAFFLE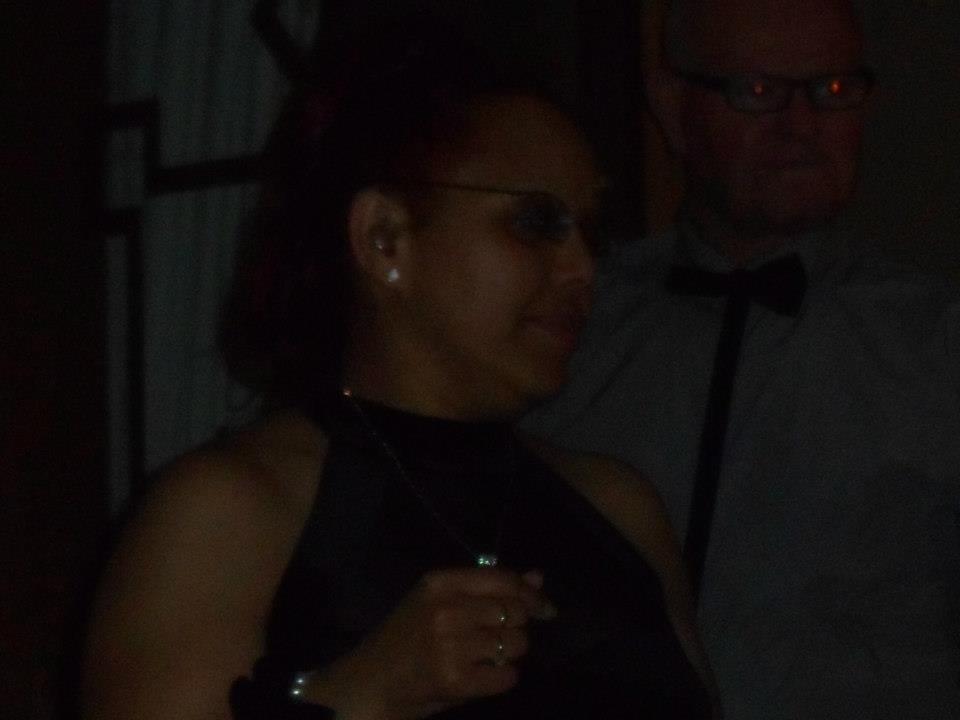 JAN, MARIA, & EMMA BY THE CHRISTMAS TREE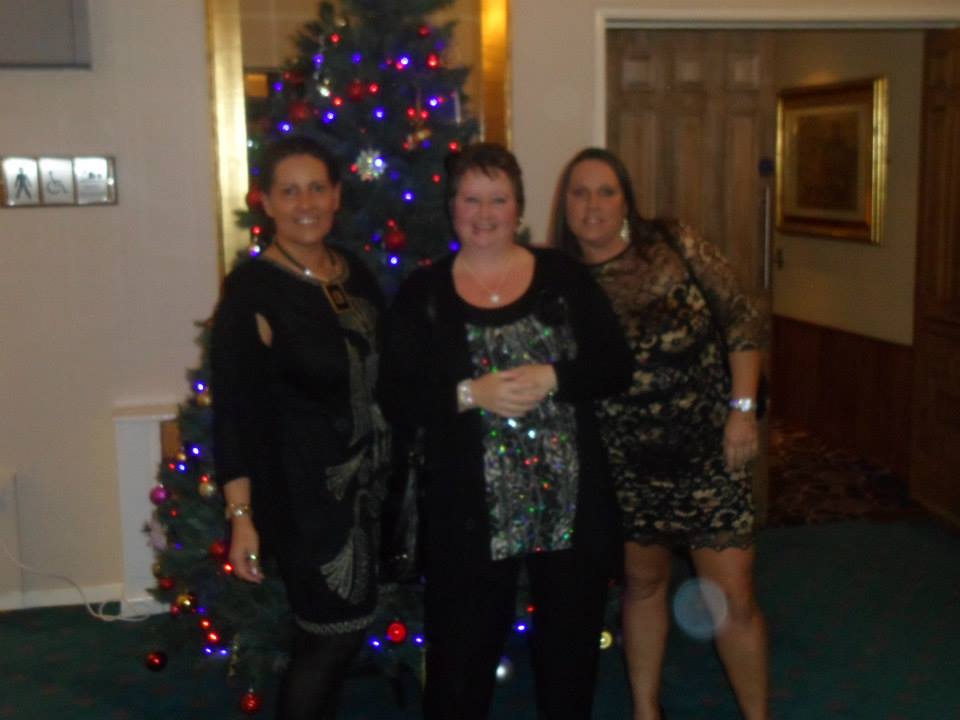 ANGELA IS DELIGHTED TO WIN THE RAFFLE!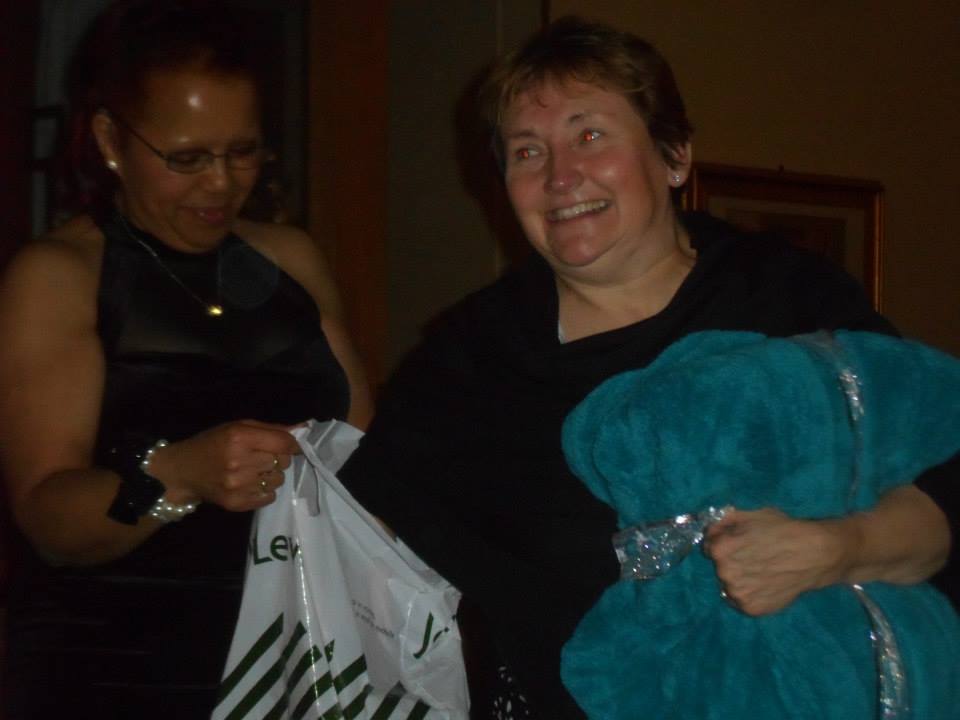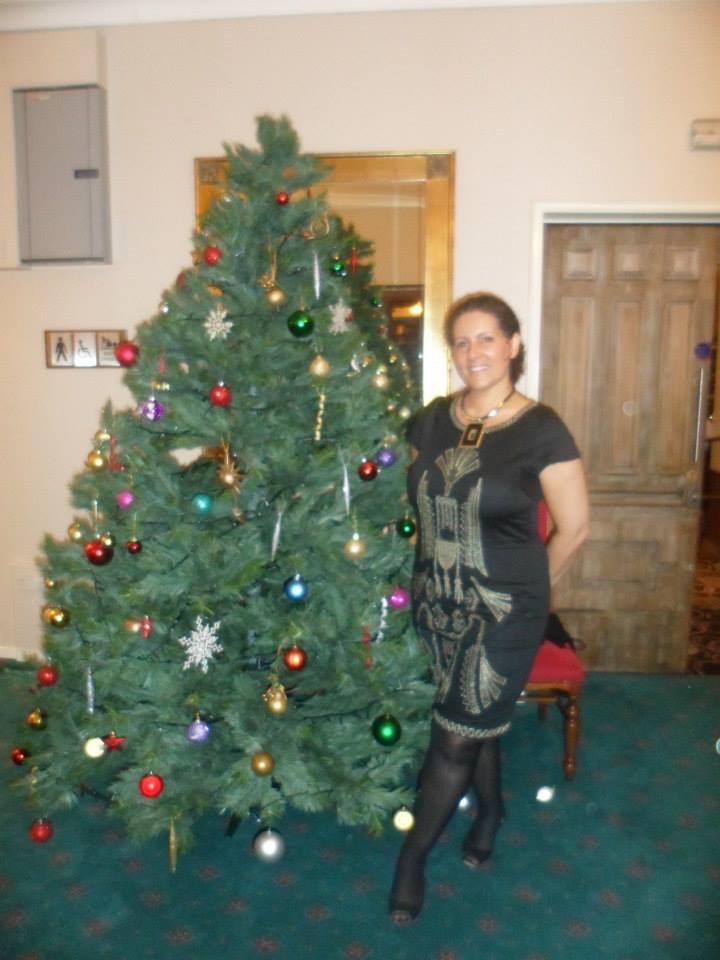 JAN & MARIA HAVE A THING FOR BELLS!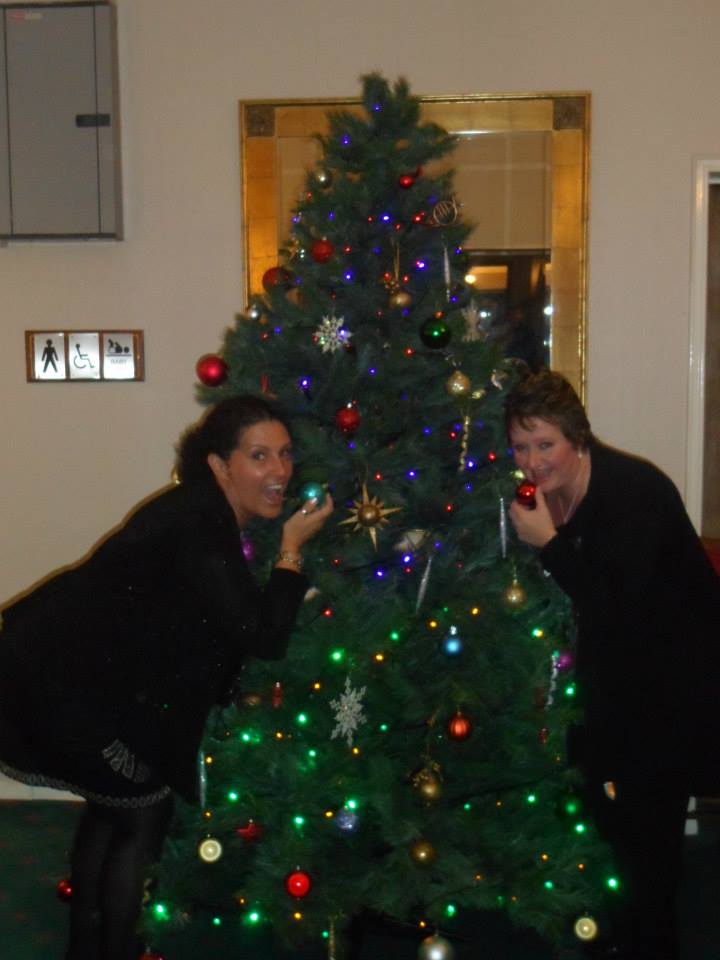 This party was held on 14th november 2015. Our second fabulous black and white dinner! Although numbers were not as high as anticipated it was still an enjoyable night for all. The food was impeccable and many good raffle prizes were won. The service was very good with champagne punch served on arrival. There was a magician booked who Steven and I went to see at Grosvenor Casino in Salford. His magic was mind blowing but unfortunately we had to cancel his magic show as numbers did not permit the financial outlay. Although he would have been worth every penny! We would like to reiterate here that for anyone who wishes to come to our parties and would like overnight accommodation please do not use Booking.com services as they are often extortionate. Any bookings can be made through the charity as we usually get a very good discount for overnight stays. It is also important to state that anyone using a wheelchair must book taxis well in advance, as many cannot accommodate them, apparently. One gentleman missed the party due to inaccessible taxis!!! Yes i know, we are still in the dark ages!!! I hope these points will be taken on board in readiness for the next party. This will be in 2017, most likely in Manchester City Centre. And may we wish all of you a Wonderful Happy New Year in 2016!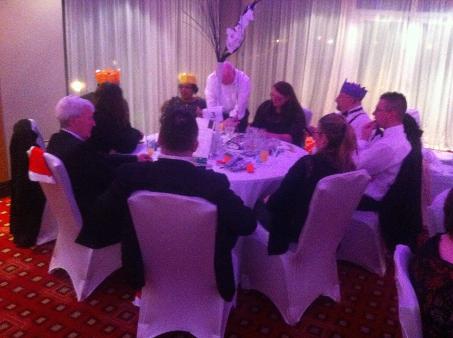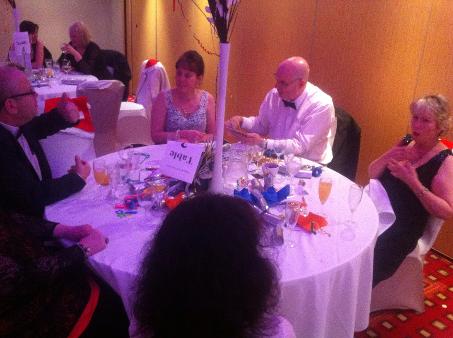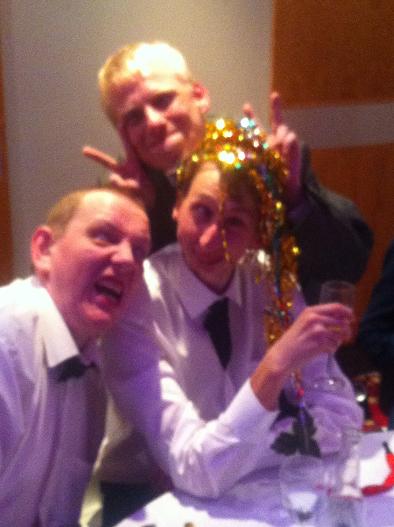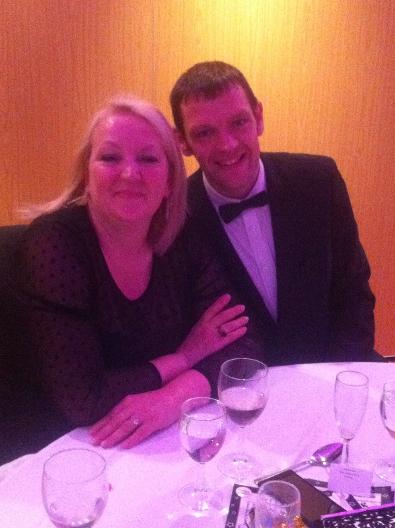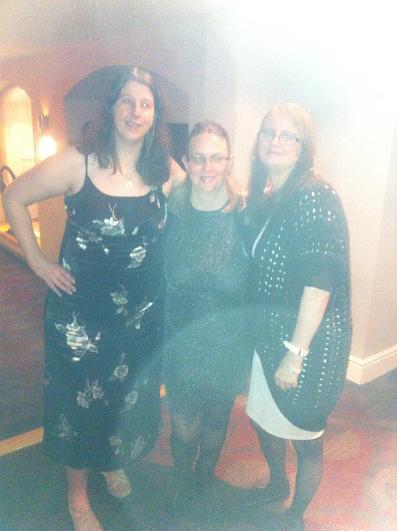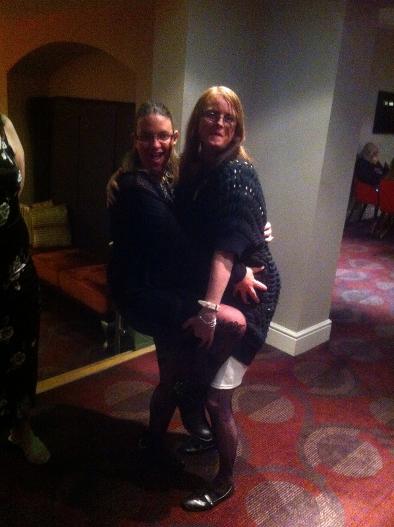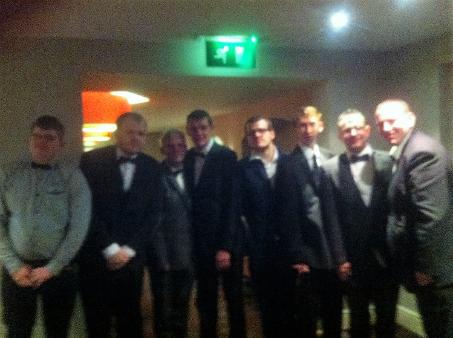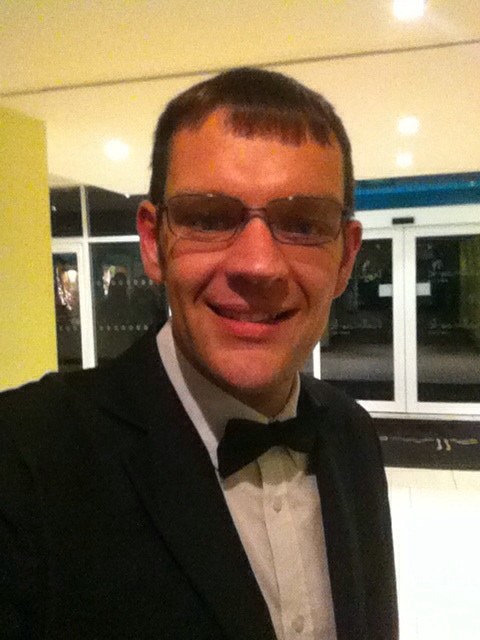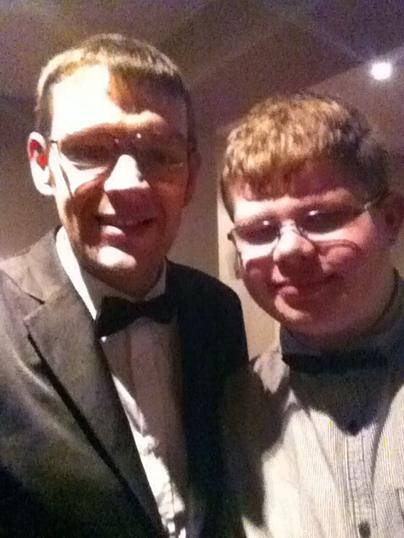 The lovely golden bear has been won by a young lady: Jemma Stringer from the hairdressers in ~Romiley, Stockport. She is thrilled to have won! And the bears's winning name was Amber! A very big thankyou goes to all those who took part. May Jemma enjoy Amber for many years!
ALEXANDER'S GRAND RAFFLE
Alexander's Grand raffle which was drawn on 8th march at Stockport College has been won by the following people: Selena Kenworthy from Cheadle Hulme has won the jackpot of £2,000; Anne Gregory from Romiley has won the second prize of £1,000; Damien Hall from Bury has won third prize of £500. David has also won £500, which was fourth prize. Nigel Clayton from Woodley has won fifth prize of £250 and the sixth prize was to someone called S. D. Hunt.
Strangely, the last person claimed they never bought a ticket and had never heard of alexander homes, according to Chris Mellor who is an interpreter for deaf people and rang up for me. the last prize has therefore not been paid out. Unfortunately, David cannot be traced either and this is a salutory lesson for people who wish to partake of the raffles to put their full name and their personal number. Work numbers are not ideal as both Anne and David have done this but shops close down as Anne's did and people leave work as David has done and his boss does not have his contact details.
If anyone knows these people please contact us. The prizes will only be held until September, 6 months from date of the draw.
Photographs will be uploaded soon.
thankyou very much to all who took part. Profit was not made as all tickets were not sold. A new raffle will run soon.